Welcome to the geocreds website! Learn geo, earn badges

Geocreds is an academic project investigating the use of badges in higher education. The Geocreds Prototype v.1.o is being co-built by Angelo Gonzalez and Alex Chaucer at Skidmore College in Upstate NY. Initially (mid-summer 2013) we are using Geocreds as our hub for investigating different options for badge-issuing systems, and posting our badging systems reviews on this website at part of this research.
In late summer 2013 we launched our first pilot project using badges applied to out GIS Student Assistant Training at the GIS Center for Interdisciplinary Research. This will be live for usage in Fall 2013. This small pilot (n=8) will help us understand how to: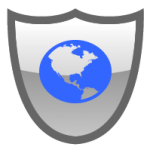 Develop a badging platform for student technology training
Consider our badge design
Develop appropriate learning experiences
Manage a community as a badge issuer
Collect initial feedback on

Motivation
System Design
Ease of Use
Community Features
Additionally, we are doing a lot of background research on gamification and education, to learn as much as we can from current research that has been done in the gaming community. Our aim is to bring what we can learn into practice, and develop engaging learning experiences for those hoping to gain geography and GIS knowledge and skills. As part of this research, we attended Games in Education 2013 (here's our summary).

Geocreds also has two other pilots that we plan to be running in Fall 2013. One of this is a digital map storytelling pilot, aimed toward helping Skidmore students create the content to build storymap websites. Here are a couple example storymaps, one on Skidmore Graffiti and another on Invasive Species.
The other will be a pilot for using badges in the NY6 Instructional Technology Apprentice Program (which is a project of the NY6 consortium) for a month long learning module. More details to follow as we roll these out.
Thank you for visiting, and I hope you find some of our badge reviews helpful.
As always, feel free to contact us with any questions. Angelo Gonzalez, agonzale@skidmore.edu and Alex Chaucer, achaucer@skidmore.edu.